Stop Locations
Champaign-Urbana
U of I Armory Building, Champaign
North side of Armory, across from Ice Arena
U of I Altgeld Hall, Urbana
On Wright Street, west of Altgeld Hall, usually at small red fire hydrant roughly colinear with north wall of Altgeld Hall
U of I ISR, Urbana
On Illinois Street, typically in the loading zone in front of Levis Faculty Center, but sometimes on the ISR side of Illinois Street
Hilton Garden Inn, Champaign
1501 South Neil Street, Champaign. Sprinter vans stop in front of main entrance. Full-sized buses stop behind Walgreen's.
Chicago Area
Woodfield Mall
NEW STOP EFFECTIVE 12/1/16: Outer mall parking lot D-3, between Bank of America and Firestone.
Oakbrook Mall
Southwest corner of mall parking lot, near parking area E (formerly labelled Summer 4C).

O'Hare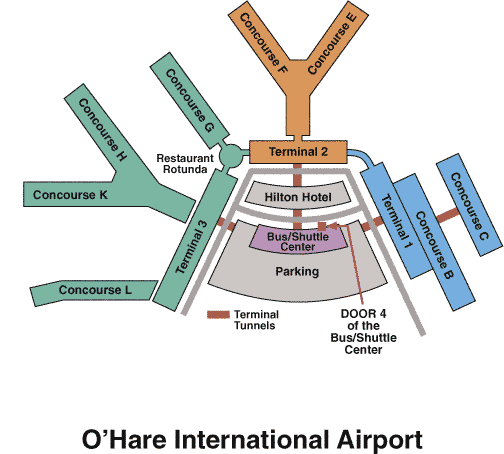 &nbsp
&nbsp